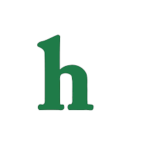 The Following season 3 won't debut until this fall, but fans are asking a lot of questions. One has to do with Joe Carroll and how he'll cause problems from behind bars.
The Following season 3 spoilers: Will Joe escape from prison again?
Will Joe Carroll be forced to escape from prison again, or will he find a new way to torment Ryan, and the rest of the world with his wicked powers of persuasion?
When The Following season 2 ended Joe was being carted off to jail and Claire had left Ryan behind, could there be a time jump between season 2 and season 3?
Will Joe get a new accomplice?
It's likely, but we have to know who picked up Mark and Luke's dead body in the season finale, as they could step in for Joe or be his eyes, ears, and hands while he is behind bars.
Some believe Carrie could be a follower, or that Lilly Gray could still be alive, but one thing is for sure, nothing is certain when it comes to "The Following."
What do you think will happen in The Following season 3? Tweet us @OMGNewsDaily or leave a comment below.