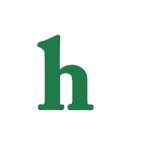 The Following season 3 already has fans talking, and it won't even debut on Fox until this fall. However, many viewers have some theories about what may happen next, and some believe that Ryan's season 2 love interest, Carrie, could be a Joe Carroll follower.
The Following season 3 spoilers: Is Carrie a follower?
Carrie, who was largely cut out of the season 2 finale, always seemed to be hiding something. Besides, Joe's followers could have killed her numerous times, but they always kept her alive, and they always "forced" her to do what they wanted, which mostly consisted of playing pre-recorded messages from Joe on television.
Is Carrie the one who picked up Mark in the season 2 finale?
Perhaps the biggest question to be answered in The Following season 3 will be who picked up Mark (and Luke's dead body) at the end of the season 2 finale? Could Carrie be the one Mark called for help?
What do you think will happen on The Following season 3? Tweet us @OMGNewsDaily or leave a comment below.