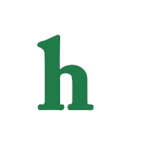 The Following season 3 will be much different than the first 2 seasons. According to new spoilers, the executive producer reveals that the Joe Carroll chapter is over!
The Following season 3 spoilers: Joe Carroll chapter closed
"I can say that it won't be about Joe Carroll (James Purefoy). The Joe Carroll chapter is closed, but we wanted to keep Joe alive to make sure we were able to build a proper, big closure for the big Ryan (Kevin Bacon) and Joe chapter of the series. So having him die at the end of the season felt a little bit like we weren't fulfilling that. So the ending we have currently — having Joe go back to death row — allows us to work toward closing that in the best possible way," he said.
Big changes on The Following
The Following season 3 will be like a whole new show. Without Ryan chasing Joe, what will become of Mr. Hardy? Will he still work with the police, or chose a new career path?
While we'll surely miss Joe Carroll, we are interested to see what lies ahead for Ryan Hardy and Mike Weston.
What do you think of the absence of Joe during The Following season 3? Tweet us @OMGNewsDaily or leave a comment below.