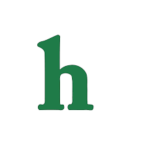 "The Following" Season 3 finally has a premiere date, which has been set at March 2, 2015, and fans are dying to know where the show will go now that Joe Carroll is back in jail.
'The Following' Season 3 Premiere Date revealed
At the end if season 2, Ryan finally busted Joe Carroll and opted to send him back to prison instead of kill him, while the love of Ryan's life, Claire, decided that the relationship was too marred to be good and left town.
Meanwhile, Mike still held a serious hatred in his heart for Lily Gray, whom he killed and her twin sons, one of which, Mark, is still alive. Is Mike changed forever because of what Lily and her sons did to his family by killing his father?
Mark, the only living member of Lily's cult was also mysteriously picked up by an unseen person, and that will have to be resolved in "The Following" Season 3.
A brand new villain will be revealed in Season 3, and he's said to be a "brilliant, chameleon-like killer who will push Ryan Hardy to the brink."
What to Expect in Season 3 of "The Following"
During season 3 fans will see a different Ryan Hardy. Ryan will have a new love interest, and it will Mike Weston who will be the one out for blood.
At the end of Season 2, fans see Mike and Max begin a relationship. However, that romance falls through due to Mike's obsessive goal of locating Mark Gray.
It looks like Ryan and Mike have done a role reversal, and it seems that fans will be seeing a lot of flashbacks in "The Following" Season 3 as there could be a bit of a time jump, much like the time between Seasons 1 and 2.
Come back to Hollywood News Daily for more updates on "The Following" Season 3 as they come in.
Are you excited for "The Following" Season 3 in March? Tweet us@OMGNewsDaily , Like us on Facebook, or leave a comment below.