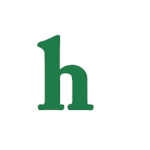 "The Following" left us with a huge cliffhanger going in to the season 2 finale. Is Mike Weston dead or alive? That is a question we won't get answered until the finale, but there are a couple of spoilers we do know.
'The Following' season 2 finale spoilers
In the finale, which is titled "Forgive," Joe and Ryan will be forced to work together in order to get the woman they love, Claire, out of the clutches of Mark and Luke.
Now that Mark and Luke don't have their mother, Lilly, to guide them, the pair are pretty much on their own, and it seems that Luke will be in charge. However, Mark is just as deadly as his twin brother.
What will they do to Claire, Ryan, and Joe when they all meet face to face, and will someone die in the battle?
'The Following' renewed for season 3
We know that "The Following" has already been picked up for season 3 (Thank goodness!) so it seems safe to say that Ryan and Joe are both going to make it out alive.
As for Claire, well we've already seen her die once when she faked her death, and we really don't want to watch Ryan go through that again, so hopefully, she'll make it out okay as well.
Now to the big question, is Mike Weston alive? That we don't know, but we're hoping he is, because we really want to see a Mike and Max romance bloom in season 3, assuming they both make it out alive.
Fox is promising a shocking twist to end the season, so we cannot wait to find out how it all ends up.
What do you think about all the drama on "The Following?" Tweet us @OMGNewsDaily or leave a comment below.