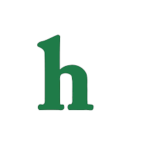 The last episode of "The Following" left us wanting more as Joe promised to shoot Mike Weston dead if Ryan Hardy didn't make his presence known.
Joe counted down 3…2…1 and a gunshot rang out loudly as the screen faded to black. So, is Mike Weston dead or alive?
While "The Following" stars are keeping the season 2 finale spoilers concealed, we've found something that may give us the answer.
In the preview for the finale, we see a tiny glimpse of inside the church, and it appears that Ryan, Joe, and a very much alive Mike are all present. (Thank goodness!)
After Emma's shocking death in the previous episode, and Claire being kidnapped by Luke and Mark, we don't know if we could have taken losing Mike. Besides, we're still waiting for a Mike and Max romance!
What do you think of our theory? Do you think Mike Weston is still alive on "The Following?" Tweet us @OMGNewsDaily or leave a comment below.