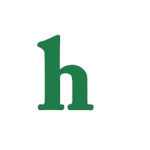 "The Following" is starting to wind down season 2, which means the drama is getting intense.
'The Following' season 2 episode 13 — 'The Reaping'
In this week's episode, which airs on Monday, April 14, 2014, and is titled "The Reaping," Ryan will find himself closer to Joe than ever.
Ryan has tracked down Joe at his compound and hopes to finally put an end to Joe Carroll's life, but all doesn't go as planned.
Meanwhile, Claire and Carrie team up as Claire asks Carrie to deliver a message to Joe that will likely shock him since he believes his wife to be dead.
Meanwhile, Mike Weston will make a decision that will change his life forever.
Season 2 has been a wild ride, and we are so excited to see how it all plays out.
Check back after Monday's episode for a full recap, which will be posted below.
'The Following' recap
Ryan is at the Korban compound and fighting off Joe's followers. Meanwhile Claire wants to put a message for Joe on air hoping he'll crack when he finds out she's still alive. Carrie tells Claire that she needs to talk to her producer and put together a small crew to tape her message, but both Carrie and Mike agree it's a bad idea.
Mike gets a call and realizes that Pastor Kingston Tanner got a message from Joe, and realizes he has his son, Preston. Tanner also wants to respond to Joe's message, but doesn't have the support of the FBI.
Meanwhile, Ryan is loose is the Korban compound and steals a robe and mask from a follower to disguise himself. Joe holds a gathering with and brings Preston front and center, telling him that he must kill a former follower to prove his father wrong. Preston is given a knife as the group chants, and Ryan fires a shot at Joe, but misses.
Lilly Grey and her group are planning for an all-out battle, and are in the process of tracing Joe's location, but Mark wants to leave the country and leave Joe alone.
Joe finds out that the gunman is Ryan Hardy, and is furious. Emma wants to leave before the FBI comes to Korban, but Joe wants Ryan found and brought to him. Emma tells Joe he's not thinking clearly and if the FBI comes it will be the end. "Then it ends," Joe tells her.
Later, Max tells Mike that it's weird that his father just died and he's not grieving. Mike says he's not running from it, but he's keeping himself distracted. Max warns him not to get caught up in revenge on Lilly Grey. Mike and Max get a call that Lilly Grey's location has been found and they take off after her.
Meanwhile, Ryan is being trailed by Joe's followers, and attacks one, who tells him the cult is heading to New York, but he doesn't know why. Ryan overhears Joe on the walky talky telling his followers not to kill Ryan, but to bring him in alive, and gets caught on purpose to come face to face with Joe.
Max and Mike find out Lilly Grey and her family has left the house, and find Mandy's body.
Ryan is tied up inside Korban and finally sees Joe with his own eyes. Joe tells Ryan that he needs him. The two exchange heated words, and Joe tells him that they are each other's best friends and worst enemies.
Kingston Tanner holds a press conference about his son's kidnapping as Joe brings in Preston and his former follower to join Ryan and begins filming.
Joe tells Preston he must choose to kill the woman or be killed himself as Ryan volunteers to be the one who is killed, but Joe shuts him down.
Ryan tells Preston not to do it, and that Joe won't kill him because he's no leverage to him if he's dead. Preston says he won't kill Courtney, but is scared and takes the knife from Joe.
Preston walks towards Courtney with the knife and stabs her. "God forgive me," he says before taking her life. "I'm going to kill you," Ryan tells Joe, who responds "If I die, you die."
Max and Mike realize that Lilly isn't trying to get away, but go after Joe instead.
Claire tells Carrie that if she doesn't find a way to get a message out to Joe she'll call another reporter instead.
Joe talks to Ryan about Claire, asking if he misses her, and how often he thinks about her. "She'll always be my one real regret," he says, still believing she's dead. Emma comes in and tells Joe that there are vehicles at the front gate, and Emma tells him to kill Ryan, but he says he can't do that and he leaves him tied up to the chair.
The cars at the gate are Lilly and her family. They barge into Korban and open fire, killing many of Joe's followers. Ryan escapes and gets in on the action.
Mike and Max along with the FBI scramble to find Ryan, Lilly, and Joe as they enter Korban.
Ryan comes out to find the police. Mark tells Lilly that Luke went off to take a closer look at what's going on at Korban.
Ryan tells the FBI that Joe's going after Kingston Tanner, and he notices that Mike went off to find Lilly.
Meanwhile, Carrie reads Claire's message on air, and Joe realizes that Claire is still alive.
Mike finds Lilly in the woods and points his gun at her. Lilly tells Mike she's alone and to take her into custody.Ryan and Max find Mike and tell him he's better than murdering Lilly Grey. "Don't be me," Ryan says to his friend, who's always had the heart of gold in their partnership.
Mike begins to crack and gets his revenge on Lilly be shooting her dead in cold blood.
Are you a fan of "The Following?" Tweet us @OMGNewsDaily or leave a comment below.