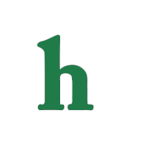 "The Following" is back on Monday, April 7, and finally will get the reunion they've been waiting for – Ryan and Claire.
'The Following season 2, episode 12 — 'Betrayal' synopsis
In the synopsis for the episode, titled "Betrayal," Ryan will be faced with the shocking news of Claire's reappearance, after having faked her death.
How will he react, and how will this affect his new relationship?
Meanwhile, Joe has a plan to target the son of a man who is standing against him. Will it be the TV preacher who's been speaking out on Joe's cult?
Joe will also have a big problem with Mandy, who has run off, and called Luke, who is with his brother, and mother, Lilly Grey. This will likely lead to more trouble for Joe and his new group of followers.
The episode sounds as dramatic as ever, and we can't wait to see how it all plays out.
Check back for a recap of "The Following" after the episode airs, which will be posted below.
'The Following' recap — 'Betrayal'
The episode starts with Ryan seeing that Claire is alive for the first time, and Mike trying to apologize.
Ryan is visually stunned, and he obviously has a lot of questions. Claire breaks into tears and tells him the why and the how of her faked death.
Ryan tearfully tells Claire that sometimes he dreams about her. "It's okay. I'm real," she tells him as they embrace.
Ryan tells Claire that after one call he would have joined her and Joey in witness protection. She tells him she couldn't do that to him. "Not a day goes by I don't think about you," she says.
Claire tells Ryan that she wants to finish it all by killing Joe once and for all, and she wants Ryan's help. Claire thinks she could surprise Joe, because he thinks she's dead.
Meanwhile, the TV preacher, Pastor Tanner, who's been targeting Joe calls Joe the "anti-Christ" on Carrie's show, and Joe laughs off his words. "The evil must be stopped," he says, and Carrie asks the pastor if he's calling out Joe because it's good for his business.
Later, Emma tells Joe she can't find Mandy, not knowing that Mandy has called Mark for help after running away. Mark tries to get Joe's location out of Mandy, but she refuses to sell him out.
Carrie leaves her interview with Pastor tanner and car is attacked by Joe's gang, who hand her a phone with Joe on the other end. Joe tells Carrie that he has another message for her, and if she doesn't play it on the news he'll kill her and those close to her.
Ryan rushes to Carrie's side after the attack, and he convinces her not to air the video until he sees it. Carrie asks if she can spend the night, and Ryan tells her they need to talk later.
Mark takes Mandy home to mother Lilly Grey, who seemingly has other plans for her. Ryan and Claire watch Joe's message. Joe targets Pastor Tanner, and seems to be planning something big. Claire figures out that Joe may be targeting Tanner's son.
Ryan tells Max to keep an eye on Claire while they work together as he and Mike take off to find Tanner's son. Claire is upset that Ryan left without her.
Joe's followers head to Tanner's son's college and are stopped by a security guard, who they kill.
Mike is obviously feeling guilty about his part in Claire's faked death, and explains his motive to Ryan, who forgives him.
Emma is worried when she finds out that Mandy has fled their camp and run away. Joe looks worried at the revelation.
Meanwhile, Lilly begins to butter Mandy up. Mandy apologizes for running off with Joe, and Lilly tells Mandy she needs to be able to trust her, and asks her where Joe is.
Mandy reveals that Joe was like a father to her, and doesn't want to betray him. She refuses to tell, and Lilly slaps her hard. Mandy soon realizes that if she doesn't spill Joe's location Lilly and her family will hurt her.
Later, Claire finds lipstick in Ryan's bathroom and realizes that he's been seeing someone.
Max tells Claire that Ryan's been good, and staying sober since her "death," and that he's trying to move on.
Two of Joe's followers go inside Preston Tanner's home, a fraternity house, and head up to his bedroom looking for the Pastor's son, but kill two others who insult them in the process.
Luke and Mark play truth or dare with Mandy and try to convinces her to reveal Joe's whereabouts, going as far as to torture her for answers.
Preston Tanner returns home with his girlfriend to find Joe's followers. They kill his girlfriend as Ryan and Mike drive up to the frat house.
Ryan and Mike see signs of a struggle, pull their guns and head upstairs. They find the members of the frat house with masks glued to their faces as they chase Joe's followers out of the house, and they escape with Preston Tanner.
Emma realizes that Mandy has contacted Lilly's group, and Joe is furious. Joe calls the number and Lilly answers, who is surprised to hear from him.
Joe tells Mandy that they're going to kill her, as Mandy lay on the floor beaten by Luke and Mark.
Lilly tells Joe to come get Mandy in person or she dies, and Joe tells her that he loves her and hangs up the phone, leaving Mandy to die.
Meanwhile, Ryan is following the fan of Joe's followers. He refuses to tell Mike where he is because he wants to be the one to end things with Joe. "Take care of Claire and Max please," he tells his best friend.
Joe blames Emma for Mandy running away, and they have a tense exchange. He and Emma watch Joe's message on Carrie's broadcast.
Mike comes home to tell Max and Claire what Ryan's up to as Carrie comes to see Ryan. She demands to talk to Ryan, apologizing for broadcasting the video.
Claire then makes herself known to Carrie, who is shocked to see her.
Joe's followers return home with Preston Tanner, and Joe tells him it's time to pay for the sins of his father as Ryan watches from behind a tree ready to pounce.
Are you a "The Following" fan? Tweet us @OMGNewsDaily or leave a comment below.