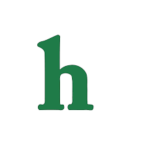 "The Following" fans got a huge shock last week when it was revealed that Claire is still alive.
'The Following' season 2, episode 10 — 'Teacher's Pet'
Now, this week viewers will be waiting in anticipation to see if Claire and Ryan will reunite, and how he'll take the news that she faked her death and hid it from everyone, including him.
It seems Ryan will have a lot on his plate if he finds out Claire is still alive. He's still chasing Joe, and has now moved on to the gorgeous TV journalist/author, so the shock should make for great TV.
Meanwhile, as Joe takes over the cult with Emma and Mandy at his side, fans will also get a look at Joe's new following, a ready-made band of weirdos who may or may not fall in line with the Joe Caroll philosophy.
Check back after the episode for a full recap, which will be posted below.
'The Following' recap: Flashbacks tell Claire and Joe's stories
Claire recalls how Mike helped her fake her death after being stabbed one year earlier, and how the FBI wouldn't let her tell Ryan about the plot.
At first Claire didn't want to go along with the plan, but of course, her son, Joey, needed to come first.
Claire tells Mike that now that she knows Joe is still alive she wants him found, and killed, so that Joey will finally be safe.
Later, Max calls out Mike for not being where he said he was. "You don't have to tell us where you are, but you don't have to lie," she tells him.
Ryan's more obsessed with Joe and ever
Meanwhile, Ryan is more obsessed than ever with catching Joe after his TV video message.
Ryan's visits Dr. Strauss behind bars, and he recalls his memories of helping Joe fake his death after the fire.
The doctor is not happy about Joe's mistake, and Ryan calls him out on it, but then the doctor tells Ryan he exhibits traits of a psychopath and is obsessed with Joe.
Strauss tells Ryan he has mimicked Joe's life by stealing his wife, writing a book, becoming a teacher, ect.
Ryan then leaks Dr. Strauss' arrest and "full cooperative" with police to the media, worrying Joe, and prompting him to call Jana, whom he doesn't know is dead.
Of course, Jana's cell phone is in the custody of Ryan, who answers the phone, and the men have a heated exchange.
Joe and Emma take over the cult
Joe and Emma are in bed together, and get into a little scuffle about Mandy's behavior, and the rest of their new cult.
Emma asks Joe not to shut her out of the decision making process, as Mandy listens at the door.
Later, Joe and Emma evaluate their new crop of followers, and Mandy seems less than thrilled about the new Joe. Will she end up being his undoing?
Meanwhile, Joe's followers begin their mission, and chose their first victim, a man on the street, whom the stab. "No redemption without blood," they tell him, and slip a note into his pocket.
Later, Joe sacrifices a cat as he tells his new followers about the art of killing. Cue Joe having a flashback of Dr. Strauss teaching him how to be a killer.
All the while, Mandy is seemingly growing more and more upset with Joe's ways, and looks like what she is, a scared child.
When Joe asks if anyone wants to leave the cult, Mandy hesitantly stands with tears in her eyes, and walks out.
Claire and Mandy have it out over Joe's affection, and Mandy reminds Emma, "You're not the only one around here who killed her mother."
Ryan and Mike track Joe's group to a restaurant where one of the followers, played by "The Walking Dead's" Emily Kinney, used to work.
The cops rush to the scene and walk into a hectic situation, as one of the followers is about to cave and tell Ryan where Joe is. However, her partner slits her throat before she can confess.
Two of the followers come back and Joe anoints them with his own blood, as it seems his god complex is worse than ever.
Ryan starts a make out session with his new news anchor girlfriend as Claire reveals to Scott that she's not going anywhere, and that she needs to see Ryan to help him.
Are you a fan of "The Following?" Tweet us @OMGNewsDaily or leave a comment below.