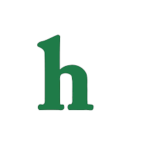 "The Fault In Our Stars" is not only a touching best-selling book, but now a movie phenomenon that everyone is talking about, but the characters may not be as fictitious as many believe. In fact, author John Green had a real-life inspiration behind the character of Hazel Grace Lancaster.
'The Fault in Our Star's inspiration revealed
John Green met a young Esther Earl by chance at a Harry Potter convention, and the two became fast friends. The young women suffered from thyroid cancer, toted an oxygen tank, and had a unique love of life, and deep concern for those around her.
Esther was a huge fan of John Green's and even ran an online fan site for the author. She was the inspiration behind his "The Fault in Our Stars" character, Hazel Grace Lancaster.
"In the film Shailene puts a real emphasis on love and a deep connection. That is incredibly similar to Esther," Earl's mother revealed.
Esther Earl inspired the character of Hazel Grace Lancaster
Other similarities between Esther and Hazel include their type of cancer, their appearance, their unique spirit and love of life, and also their love of books and their favorite author.
Sadly, Esther passed away in 2010 at the age of 16, and was unable to see the book that she inspired be turned into a film.
Knowing that "The Fault in Our Stars" was inspired by a real life Hazel Grace Lancaster makes the movie and book even more touching.
What do you think about John Green's "The Fault in Our Stars" inspiration, Esther Earl? Tweet us @OMGNewsDaily or leave a comment below.