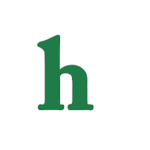 We're all impatiently waiting for "The Fault in Our Stars" to hit theaters, and on Sunday at the 2014 MTV Movie Awards we got our first real look at the film.
'The Fault in Our Stars' first clip released
A brand new clip was released and it features Hazel and Gus meeting for the first time.
Gus asks Hazel to watch a movie with him and then pulls out a cigarette and puts it in his mouth.
Of course Hazel, having lung cancer, immediately begins to lecture him about the danger of smoking, and how not being able to breath "sucks," while Gus looks at her amused.
Mr. Augustus Waters then goes on to tell Hazel that he never lights the cigarettes, and that he uses them as a metaphor by putting the thing that kills you right between his teeth, but never giving it the power to kill you.
We are so excited for this movie, and since it seems to be following the book quite tightly, we'll definitely be bringing tissues to the theater with us!
Are you excited to watch "The Fault in Our Stars" movie? Tweet us @OMGNewsDaily or leave a comment below.