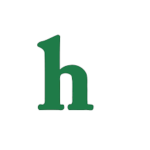 Deadliest Catch Season 10 brings on new drama and new dangers on the sea
The Deadliest Catch Season 10 which airs tonight on Tuesday, April 22 on the Discovery Channel.
Fans are anticipating an exciting new season for the captains and crews on the Bering Sea.
The Deadliest Catch portrays the lives and dramas of the people who work one of the most dangerous jobs ever.
The season opens up with a look into the crews tensions as they are building during the time of the federal government shutdown,since they were unable to get their fishing permits.
The stress begins to build for the gang because they can't get to work and are left with tensions mounting and tempers flying as they head off to a local bar instead of out to sea.
Deadliest Catch Season 10 spoilers discussed
Captain. "Wild" Bill Wichrowski, made an appearance on the "Today" show on yesterday where he proceeded to dropped hints about what is in store, including crab attacks, a government shutdown and family drama.
Danger lurks around every corner on the ship and Season 10 of The Deadliest Catch reveals just how life threatening even the simples catch an get for some.
One crew member is attacked by a king crab, finding their fingers pinched tightly in the claws of the giant crab the rest of the crew rush to help their mate without causing damage to valuable crab.
it was really important to save that crab. If you break a leg, they're gonna die, and if they're dead, they're not worth anything," stated the Captain..
Season 10 of "Deadliest Catch" premieres Tuesday, April 22nd at 9 PM on Discovery.
Will you be tuning in for the adventure?