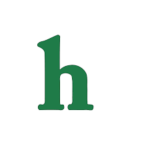 "The Big Bang Theory" season 8 is set to premiere on Monday, Sept. 22, and will air two brand new episodes.
The Big Bang Theory season 8 premiere: Lots of changes for the gang
In the first episodes titled "The Locomotion Interruption," Leonard and Amy will be forced to make an unexpected trip to Arizona to pick up Sheldon, who left for a soul seeking adventure at the end of the season 7.
Meanwhile, Penny, fresh with a brand new short haircut, will have an interview for a job at Bernadette's company, which is sure to cause problems for the friends.
Also, Stuart's new relationship with Mrs. Wolowitz will disturb Howard, and he'll have to deal with the new situation.
In episode two titled "The Junior Professor Solution," Sheldon will teach a class much to his dismay and Howard decides to become his student. Amy will take advantage of the tension between Penny and Bernadette, which is sure to give fans a big dose of Myam Bialik's humorour character.
The Big Bang Theory season 8 premiere recap
It's been 45 days since Sheldon left to "ride the rails" and he's having a hard time. He emerges at a train station with no pants, as his belongs have been stolen. He's in a frenzy when no one will help him and is forced to call Leonard and Amy for help.
Sheldon calls Leonard from an Arizona police station and can't bring Penny because she has a job interview, and a noticeably shorter hairstyle.
Meanwhile, Howard and Raj pop in to check on Mrs. Wolowitz. Howard does not like Stuart's relationship with his mother.
Amy joins Leonard to pick up Sheldon, but is a bit jealous that he called Leonard instead of her.
Penny is worried about her job interview with Bernadette's company and heads out to the interview.
Howard heads to his mother's house to find Stuart there, and has found that they've grown closer, and feels a bit left out.
Leonard and Amy pick up Sheldon, who is happy to see his roommate, but shows indifference about Amy being there.
Sheldon later tells them that he traveled around the world but never left a train station.
Penny's interview doesn't go well, but when she admits that she's scared of Bernadette she and her interviewer find common ground about how Bernadette's a bully, and become fast friends.
Meanwhile, back during the trip home, Amy is upset that Sheldon depends on Leonard more than he does on her.
Sheldon tells Leonard he didn't want Amy to know he couldn't make it on his own. Later, Amy tells him that she doesn't mind that he's not perfect, which irritates Sheldon.
Sheldon then realizes that his trip was good for him because it helped him grow and roll with changes, until he sees Penny's hair and freaks out.
Episode 2 of "The Big Bang Theory" premiere Penny is excited about starting her new job, and Bernadette thinks she's not taking it seriously.
Meanwhile, Sheldon goes back to the University and learns he can change his field of study by being promoted to Junior Professor, which means he'll get to choose a new study, but be forced to teach a class.
Later, Penny tells Amy that Bernadette is putting too much pressure on her and that she needs a break from her. Amy then uses the situation to get closer to Penny.
Meanwhile, Sheldon is upset about having to teach a class, but the gang thinks that he should jump at the chance to move on and study dark matter.
After Amy and Penny's lunch date, Bernadette Skype's Amy and asks her to get a drink later. Amy again uses the situation to gain power in her friendship with Bernadette.
After no one shows up to Sheldon's class, Howard offers to take the class as he's considering getting his Doctorate degree.
Later, Amy tells Sheldon that she loves being in the center of Penny and Bernadette's feud, while Sheldon tries to stump Howard to embarrass him in his class.
After Howard realizes that Sheldon is making the class hard on purpose he decides to become a "crappy student."
After Amy calls Penny and Bernadette she realizes that the two have reconciled, and she's no longer in the middle and feeling unpopular again.
After Sheldon reports Howard to Human Resources he drops his class, but later the guys are also getting along again as they all bask in how smart they are.
Be sure to tune in to CBS for the double dose of "The Big Bang Theory" on Monday night at 8 p.m. and/or check out the full recap after the show, which will be posted below.
Are you excited to have "The Big Bang Theory" back on TV? Tweet us @OMGNewsDaily or leave a comment below.