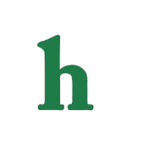 "The Big Bang Theory" was back for season 8, episode 5 titled "The Focus Attenuation."
The Big Bang Theory season 8, episode 5 — 'The Focus Attenuation'
Leonard, Sheldon, Howard, and Raj realize during a conversation that the women in their lives have distracted them from making any of the achievements that they once set out to do.
The guys then decide to spend the upcoming weekend focused and working on inventing something innovative.
When Penny hears that the guys are planning a work weekend, she quickly asks Bernadette and Amy if they want to go to Las Vegas for a girls trip, and they immediately agree.
Meanwhile, the guys get the idea to make something that is seen in the future scenes in "Back To The Future Part 2," but has not yet been invented. Of course, they watch the movie for ideas, which is a distraction, the very thing they've been trying to get away from.
The Big Bang Theory recap: Oct. 13, 2014
After multiple distractions, they move to the lab, where they again get distracted, and eventually realize that it's not the girls getting in their way, but themselves, and return home to watch "Ghost Busters."
All the while, Penny, Bernadette, and Amy are pumped for a weekend in Vegas, but Penny's plans to drink and have fun are put on hold as she gets a text from her boss telling her that her big test has been moved to that Monday.
Penny is then forced to stay in the hotel room and study for the test as her friends hit the town.
Bernadette and Amy get a bit wild and drink way too much. When they return to their hotel room, Penny is still studying, but they want her to go to a strip club with them. The girls, who are very drunk, are persistent, and Penny finally agrees, but she takes her studies with her, and studies at the club.
The next day Bernadette and Amy are extremely hung over, and refreshed Penny hits the pool, as she seems the be the only one of the group who got anything productive done during the weekend, which is a bit of a switch from Penny's normal character.
What did you think of "The Big Bang Theory" season 8, episode 5? Tweet us @OMGNewsDaily or leave a comment below.