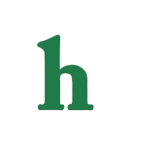 The Big Bang Theory is celebrating Star Wars Day (May the 4th…be with you) with a special episode tonight, and guest star Bob Newhart is back.
The Big Bang Theory Season 7, Episode 22 — 'The Proton Transmogrification'
The gang are totally geared up for Star Wars Day, which is a huge geek holiday, and the girls are even getting in on the action, as Amy and Bernadette bake a Death Star cake for the guys.
Meanwhile, Bob Newhart's character, Professor Proton returns, but it may not be a happy ending for him. New still from the episode hint that Proton may die in the episode, leaving Sheldon grieving the death of his childhood hero, and imagining him as his very own Obi-won Kenobi.
As all this is going on, Penny and Leonard turn a relationship milestone into a competition, which should be hilarious in of itself.
Be sure to tune into The Big Bang Theory tonight, and check back for a full recap after the episode, which will be posted below.
'The Big Bang Theory' recap – May 1, 2014
The guys are excited for "Star Wars" Day and want to make plans to celebrate. Later, Leonard comes in to Sheldon's bedroom to tell him that his childhood hero, Professor Proton, had died. Sheldon's disappointed when he hears the funeral is on "Star Wars" Day.
Later, at Amy's apartment, Sheldon watches old clips of Professor Proton online. He tells Amy he's not comfortable going to the funeral because of all the germs, but that he'll celebrate "Star Wars" Day.
Finally, "Star Wars" Day approaches and the guys are excited, all decked out in their best "Star Wars" t-shirts, with movie themed food.
Penny and Leonard ask Sheldon again to go to the funeral, but her refuses, saying that attending won't bring Arthur back.
Meanwhile, Amy enlists Bernadette's help to bake a Death Star cake to help cheer Sheldon up.
Penny is upset, and tells Leonard she's never known anyone who's died before, and feels like crying. They both end up bawling their eyes out.
Back at the apartment, Sheldon, Raj, and Howard begin their "Star Wars" marathon with "The Phantom Menace," which is their least favorite film of the saga. Sheldon gets upset and heads to his room, masking his pain at anger over Raj's "Star Wars" comments.
In his room, Sheldon falls asleep and drams of Professor Proton. Sheldon tells Proton that he's his Obi-won, coming to give him advice in spirit form.
After the funeral, Penny and Leonard talk about death, and the regrets they'd have in their life if they'd died. Leonard says he'd regret not traveling more, taking risks, and learning another language. Leonard says he has one last regret, which is not telling saying yes to Penny when she proposed. "It just wasn't the right time," she says, adding that then was also not the right time, so he better not propose.
Penny tells him that it's not a contest, and he says if it was he's be losing because he's proposed twice, and her only once, so she tells him she'll propose again so he can say no, and they'll be even. She does, and he tortures her, drawing out his answer.
As Amy and Bernadette make the Death Star cake they talk about what made them get into science.
Sheldon's vision of Arthur continues, and he is waiting to hear his mentor's advice to him, but he's got nothing. Sheldon figures that the professor is there to help him through his emotions about his passing. Sheldon realizes that all the men he's looked up to, his father, grandfather, and Arthur have "gone away."
Professor Proton tells Sheldon to appreciate the men in his life, and then Leonard wakes him up from his dream. Sheldon gives Leonard a hug during a sweet moment.
Later the gang gather to watch the "Star Wars" movies and Amy and Bernadette bring the Death Star cake, which impresses Sheldon, who seems to feel a little better to be with his friends.
Are you a Big Bang Theory fan? Tweet us @OMGNewsDaily or leave a comment below.