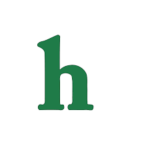 Sheldon can't get his mind off science as he's trying to choose a new area of study. So, Leonard suggests that they bring back "anything can happen Thursday."
'The Big Bang Theory' recap: 'The Anything Can Happen Reccurence'
Sheldon, Leonard, and Penny go for a walk and decide to choose a new restaurant at random, but are surprised to see Amy and Bernadette having dinner together after Bernadette told Penny she was working late, and Amy told Sheldon she was sick.
The girls tell them that they need a break from hearing Sheldon talk about science, and listening to Penny complain about her movie.
Penny gets mad and she and Sheldon storm out to have dinner together. Bernadette and Amy talk about how they feel bad for lying as Penny convinces Sheldon to visit a psychic.
Penny texts Leonard, and Amy reveals that she sometimes gets jealous of how close Penny and Sheldon are as friends, and how she wishes Sheldon would be that comfortable around her.
The psychic tells Sheldon that once he fully commits to Amy his entire world will fall in to place. "Amy is the key to your happiness," Penny says.
Meanwhile, Howard and Raj are at Howard's mother's house, and Raj asks Howard to watch a scary movie with him. Raj's new girl loves horror movies, and he needs to watch the movie before their date so that he can play it cool with her.
Raj and Howard are surprised at how gory the movie is, and Raj questions why Emily would like such a thing.
Penny calls Howard and tells him that Bernadette lied about working late. He's happy because now she'll have to make it up to him in bed.
It's time for Raj's date with Emily and he comes clean about watching the movie, and wonders why she likes it. Emily tells him that horror movies turn her on, and he's on board to watch it.
Later, Amy wants to apologize to Sheldon for lying and shows up to his house in a catholic school uniform, but he's uninterested as usual.
Are you a "Big Bang Theory" fan? Tweet us your thoughts on the episode @OMGNewsDaily or leave a comment below.