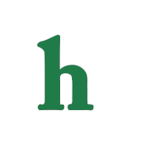 The Big Bang Theory season 8 is set to premiere this fall on CBS. However, there could be one big problem. The main characters are currently not under contract, and are holding out for Friends type money.
The Big Bang Theory cast holding out for more money
Kaley Cuoco, Johnny Galecki, Jim Parsons, Simon Helberg, and Kunal Nayyar have not signed on for season 8, despite the show being picked up for 3 more seasons by CBS.
The cast had been making $350K per episode for season 7, but now want in the ballpark of $750K per show as The Big Bang Theory is the most watched show on TV currently.
Did Friends set the bar for other big shows?
The cast banning together to get a pay raise is reminiscent of the Friends cast demanding more money for all for the final seasons of the show, which worked, and made huge headlines for Jennifer Aniston, Courteney Cox, Lisa Kudrow, Matt LeBlac, David Schwimmer, and Matthew Perry.
Meanwhile, Miyam Bialik (Amy) and Melissa Rauch (Bernadette) do have contracts with the network.
What do you think about The Big Bang Theory cast holding out for more money? Tweet us @OMGNewsDaily or leave a comment below.