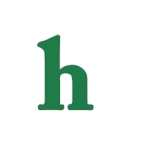 Teresa Giudice has been sentenced to serve 15 months in prison this afternoon in court. This sentence was handed down hours after Teresa watched as the judge threw the book at her husband Joe Giudice sentencing him to 41 months prison time.
Teresa Giudice sentenced to prison come Jan 5th
The "Real Housewives of New Jersey" reality star did not handle the news too well with media sources on hand reporting that Teresa was hysterical.
The judge did however show some compassion not for Teresa and Joe Giudice so much as for their four young daughters by allowing the criminal couple's sentencing to be staggered so one parent will be at home with their children while the other pays their debts to society.
Teresa will be trading her little black dresses and heels for prison orange on January 5, she will d her 15 consecutive months while Joe tends to the children and will begin his time when Teresa Giudice is released.
Judge not moved by Teresa Giudice's plea
Teresa did not go down without giving it the good old collage try to plea with the judge for house arrest instead of prison it was without success though.
Teresa Giudice now has 3 months to come to terms with her departure, but Joe has a while to ponder his prison sentence. Maybe when Teresa is finished serving her time she should consider changing from reality television to a guest role on Netflix's "Orange is the New Black"
Doesn't seem like odd a possibility does it, but would Teresa Giudice be able to handle someone like Crazy Eyes? Lets hope she does not have to really find out.
Stay tuned, we have a feeling that this story is really just beginning, do you think it is fair that Teresa Giudice must serve her sentence before Joe Giudice, or should he have on first?