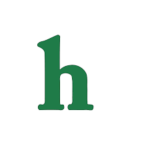 Teresa Giudice is "very scared" about her upcoming 15-month stint in prison that she will begin in January 2015 and who can blame her if you have ever watched "Orange is the New Black" on Netflix?
New reports issued from Radar Online reveal that Teresa Giudice will be doing her prison time at Alderson Federal Prison in West Virginia, also known as "Camp Cupcake." Unless things change between now and January for the "RHONJ" reality star she will have it fairly easy in prison as long as she follows the handbook.
Giudice will reportedly reside in the "A" building. She will be expected to participate in the admission and orientation program during the first two weeks.During that first two weeks Giudice will be attending lectures and group meeting to familarize her with the rules and regulations. She will also undergo physical and metal examinations.
One Teresa Giudice has gotten through the first two weeks she will then be given a work assignment most likely in the kitchen, or laundry areas.So how will Teresa spend her days? The reality star will be permitted to shower daily until 11 p.m. Her living unit will consist of a bed, microwave, hair dryer and curling iron.
But Teresa will have to adapt her fashion sense, she will be issued two khaki prison suits that she must wear at all times, along with a bra and eight pairs of underwear and one pair of shoes.
"Teresa was given the manual by one her attorney's and promptly tossed it in the garbage," a source tells Radar. "She is still in denial about going to prison."
Could it be because Teresa Giudice has already watched "Orange is the New Black" and already knows what to expect? Let the reality star just hope that she an fit and do her time without becoming someone like Crazy Eyes' prison wife.
Although Teresa and Joe Giudice have expressed the have no interest in doing anymore reality television, it is rumored that the couple will most likely get a very lucrative offer for a reality show based on their prison experiences, not to mention the bock deals that will most likely be just to hard to turn down.
Do you see a tell Teresa Giudice book about her time in women's prison coming soon?