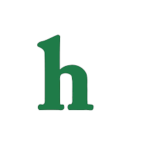 "Teen Mom" stars Catelynn Lowell and longtime love Tyler Baltierra announced last week that they were actively trying to have another child, after placing their first daughter, Carly, for adoption in 2009.
'Teen Mom' stars Catelynn Lowell and Tyler Baltierra planning another baby
Most fans were very supportive of Catelynn and Tyler's decision. However, there were a few who tweeted negatively to the couple saying that they should be married first, or that they were still too young to start a family. Some even told the "Teen Mom" pair they should have kept their daughter Carly!
Of course, Tyler didn't take kindly to the negative comments on his happy news, and lashed out on the online haters.
Tyler lashes out at online haters
"I really would like to know how marriage makes good kids? Last I checked, that was the parents job," Tyler said. "And if you didn't already know, me and Cate already had a baby & were still not married!  NOW you guys decide to comment on it," Baltierra added.
While fans may have their opinions about "Teen Mom" stars Catelynn Lowell and Tyler Baltierra's baby news, and the fact that they're not married, is there really the need for online hate? We think not!
What are your thoughts on "Teen Mom" couple Tyler Baltierra and Catelynn Lowell's big pregnancy news? Tweet us @OMGNewsDaily or leave a comment below.