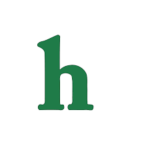 "Teen Mom" Maci Bookout is sick and tired of people thinking she parties too much. The MTV star says fans have the wrong idea about her, and that she's not the party girl they think she is.
'Teen Mom' Maci Bookout is tired of her party girl image
"The biggest misconception about me is that I party too much," Maci told OK Magazine. "Everyone on Instagram talks about it."
The "Teen Mom" adds that she only parties with her friends when her son, Bentley, is at his dad Ryan Edward's house.
Maci defends her right to party
"I'm like, 'Don't you realize that my son, Bentley, goes to his dad's house every other weekend for three days?'" Maci Bookout said.
Maci also says that if Bentley's not with her there's no reason why she shouldn't be able to cut loose, because she's earned it. "If my homework is done and Bentley is not with me, I am definitely going to go get a beer–because I deserve it," the "Teen Mom" stated.
However, Maci Bookout may be partying a bit too hard, and neglecting some areas of her life, such as taxes. It seems Maci owes the IRS over $78,000 in back taxes!
What do you think of "Teen Mom" Maci Bookout's party girl reputation? Is it unfair? Tweet us @OMGNewsDaily or leave a comment below.