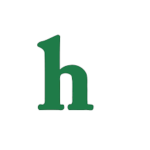 "Teen Mom" star Maci Bookout is pregnant! The mother of little Bentley and her longtime boyfriend Taylor McKinney are expecting their first child together.
'Teen Mom' star Maci Bookout is pregnant!
Maci Bookout confirmed that she's pregnant to In Touch Magazine, and revealed that she was shocked, yet overjoyed at the news following a diagnosis of Polycystic Ovary Syndrome.
"I knew my chances of getting pregnant were very low," she said, adding she and Taylor even discussed adopting.
However, when the "Teen Mom" began to feel some symptoms of pregnancy she decided to take a pregnancy test, which was positive, and revealed that she had to take four before she could believe the good news.
Maci Bookout confirmed the new baby is due in June 2015 and that this time around she's having a little girl!
Maci's miracle baby!
"This baby is such a blessing. I'm calling her my miracle baby," Maci said. "This time I'm able to be excited because I'm older and able to give my baby the stability of the relationship that Taylor and I have."
"We are a little bit scared people will not be as supportive as we want them to be," Maci said. "Obviously I wish we could be married first, but everything will come together afterwards."
With the original "Teen Mom" cast returning for another season to MTV fans are hoping to see Maci's big pregnancy announcement play out on screen, and are so happy for Maci, Taylor, and Bentley!
What do you think about "Teen Mom" star Maci Bookout being pregnant again? Tweet us @OMGNewsDaily or leave a comment below.