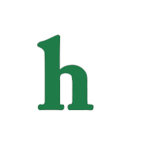 "Teen Mom" Jenelle Evans has finally filed for divorce from estranged husband Courtland Rogers.
'Teen Mom' Jenelle Evans finally getting a divorce
The MTV reality star was forced to wait until one year after her split with Rogers before she could file for divorce, per North Carolina law, but now the papers have been filed, and the two should be divorced very soon.
"She is not seeking any support of any kind. She is looking forward to a new chapter in her life," Jenelle Evans lawyer, Dustin Sullivan stated.
Will Jenelle be divorced before she delivers her baby?
Meanwhile, the "Teen Mom 2" star is currently pregnant with current boyfriend Nathan Griffith's baby, a boy which they plan to name Kaiser.
Jenelle and Nathan have been battling Courtland Rogers online and getting into some pretty heated Twitter battles with Evans' ex, whom she credits for feeding her heroin addiction.
Fans may remember that Jenelle was pregnant with Courtland's baby when the two got arrested for heroin possession, and then split. Evans then decided to have an abortion, and documented in on the MTV series.
What are your thoughts on "Teen Mom" Jenelle Evans finally filing for divorce from Courtland Rogers? Tweet us @OMGNewsDaily or leave a comment below.