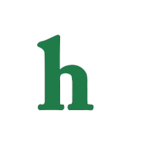 "Teen Mom" Jenelle Evans, who is 8 months pregnant with her second child, may be in the middle of a vicious reality TV star brawl.
'Teen Mom' Jenelle Evans involved in reality TV star fued?
According to Teen Mom Truth,"Myrtle Manor" star Taylor Burt's girlfriend, Kat Scholato, was allegedly beaten up by "Buckwild" star Anna Davis, who is currently living with Jenelle Evans.
"I just want you to see what kind of person Anna from MTV's Buckwild is. She gets drunk and does this," Kat tweeted along with a photo of her black and blue face.
Anna tells her side of the story
Anna, who used to live with Kat and her boyfriend Taylor says things got heated when the three were sitting around drinking when the conversation turned into an argument over household chores, ect.
Before the argument ended, both women were involved in a very violent fight, which ended with Kat's bruised face, leading to Anna living with Jenelle Evans and her boyfriend Nathan Griffith for the time being.
Anna claims that she tried to apologize to Kat, who refused to speak to her, and told her she was dead to her after calling her a number of derogatory names.
What are your thoughts on "Teen Mom" Jenelle Evans being caught up in a reality TV star feud? Tweet us @OMGNewsDaily or leave a comment below.