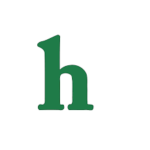 'Teen Mom' star Farrah Abraham may have starred in her own sex tape, and started work on an erotic book trilogy, but she says her own sex life isn't all that interesting.
'Teen Mom' Farrah Abraham says she has a boring sex life
"My personal sex life isn't that great. We all know that my sex life really isn't that hot or crazy," Farrah revealed.
The "Teen Mom" dished on why she decided to write an erotic book trilogy, revealing, "I just wanted something wild and crazy and I think as women, we don't do these things in real life," Farrah Abraham explains. "We just need to get wild and crazy in our heads. I'm happy as a writer that I got to take my mind to other places."
Farrah Abraham's candid sex discussion
Farrah also revealed that wanting to "touch herself," was one of the biggest challenges in getting her book written. "I'm being honest, because I feel like there were a lot of hot and heavy things that I wrote about and thought about," Abraham confessed. Meanwhile, Farrah Abraham says that she thinks her erotic books will help teens avoid careless sex.
"I would rather have them reading erotica or buying a sex toy then going out and having sex with somebody and having that person create problems in their life or shunning them or making them feel bad," Abraham stated. "I feel like this is a healthy way to express themselves."
What do you think about "Teen Mom" Farrah Abraham saying her sex life is boring? Tweet us @OMGNewsDaily or leave a comment below.