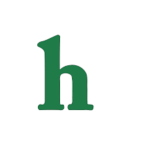 "Teen Mom" star Farrah Abraham claims her Twitter account was hacked, which wouldn't be unbelievable, but the former MTV star says that Fox News behind the hacking of her restaurant's site.
'Teen Mom' Farrah Abraham's website hacked by Fox News
"I was doing a radio tour and someone was like, 'So Fox News just said your website's hacked.' I'm like, 'What?' And so that's just very odd. I say whoever tipped it off first, they're responsible," Farrah Abraham said.
The "Teen Mom" star's website was hacked, and a very graphic video of her sex tape was posted on the homepage.
Farrah speaks out on Kendra Wilkinson and Hank Baskett's marriage
Meanwhile, Farrah is speaking out on Kendra Wilkinson's marriage woes as well. Abraham says that she thinks Kendra and husband Hank Baskett, who's accused of cheating with a transsexual, need to use some of the sex toys from her new line to help them.
What do you think about "Teen Mom" Farrah Abraham's website being hacked? Tweet us @OMGNewsDaily or leave a comment below.