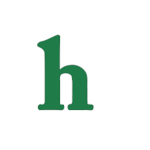 Multiple "Teen Mom 2" fans called Child Protective Services on Jenelle Evans after a photo of her baby son, Kaiser, was posted online, and it appeared the infant had a black eye.
'Teen Mom' fans call CPS on Jenelle Evans
It was Jenelle Evans' boyfriend Nathan Griffith's mother who posted the photo of baby Kaiser on her Facebook account, and when fans saw it they immediately began can call the "Teen Mom 2" star out about the "black eye."
"U guys r seriously accusing me of giving Kai a black eye?! Wtf is wrong with all if u. CALL CPS. I dare u, idiots," Jenelle wrote on Twitter, fighting back against the claims that she had given her baby boy a black eye.
Evans even posted a photo of Kaiser to prove that he didn't have a black eye. However, unfortunately for the "Teen Mom," more than 50 people called CPS to report her, and Jenelle had to deal with the drama of being investigated over the "black eye" photo.
Bad lighting to blame?
In the photos posted of baby Kaiser before and after the "black eye" picture no bruises of any kind can be seen, and it seems that perhaps it was poor lighting and/or shadows to blame for the case of the mistaken black eye.
Thankfully, it seems that baby Kaiser is just fine, and that all is okay for Jenelle Evans at the moment. In fact, the "Teen Mom 2" star seems to be doing better than ever as she's parenting baby Kaiser, going to school, staying clean and sober, and on track to regain custody of oldest son, Jace.
What do you think about "Teen Mom 2" star Jenelle Evans having fans call CPS on her? Tweet us @OMGNewsDaily or leave a comment below.