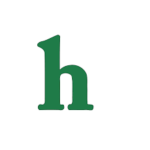 "Teen Mom 2" dad Adam Lind, also known as Chelsea Houska's baby daddy, has been arrested again. (We've seriously lost count how many times he's been busted.)
'Teen Mom' star Adam Lind arrested…again!
Adam, who was previously arrested just weeks ago for causing a serious car accident that nearly took his life and the life of an elderly couple is at it again and was busted in South Dakota for driving with a revoked license, a crime fans have seen him do multiple times on "Teen Mom 2."
Besides the recent crash in February, Adam Lind has been busted for 3 DUI's and numerous driving crimes such as reckless driving, driving without insurance, and driving without a license.
Adam's setting a bad example for his kids
It seems Chelsea Houska's ex-boyfriend will never learn. Adam Lind, who now has 2 daughters, one with "Teen Mom" Chelsea Houska, and another with Taylor Halbur, needs to set a better example as a man and parent, and hopefully he's not driving around with his children in the car, because, well, he obviously can't be trusted!
What do you think about "Teen Mom 2" star Adam Lind being arrested yet again? Tweet us @OMGNewsDaily or leave a comment below.