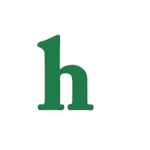 "Teen Mom 2" star Chelsea Houska is apparently still hooking up with her baby daddy, Adam Lind, and just when we thought she was finally over him!
'Teen Mom 2' star Chelsea Houska still hooking up with Adam Lind
New text messages allegedly from Chelsea to Adam have been obtained by Life and Style, and they reveal Houska asking Lind to come over and stay with her after their daughter Aubree has gone to bed.
"Come over…I'm sad and I don't wanna stay alone," reads one message from Chelsea Houska. In another message, Adam Lind suggests different sexual options for the two. "Whatever. Just make me feel better," the "Teen Mom" tells her ex.
The texts are reportedly pretty recent, and likely come from a time when Adam was on the rocks with his other baby mama, Taylor Halbur. The two have since split, leaving Adam estranged from both the mothers of his children.
Adam and all his women
Meanwhile, Adam Lind has reportedly already moved on to a new woman, who is a single mother in his hometown, but is rumored to be trying to work things out with Taylor as well.
Will Chelsea Houska ever stop turning to Adam Lind for love and support? The "Teen Mom" has reportedly started a new relationship with someone in the public eye, but is taking it slow. So, hopefully this new man can help Chelsea get over Adam once and for all.
What do you think about "Teen Mom" Chelsea Houska allegedly still hooking up with Adam Lind? Tweet us @OMGNewsDaily or leave a comment below.