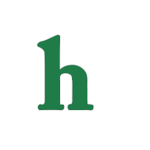 "Teen Mom" Chelsea Houska looked embarrassed when her ex-boyfriend, Adam Lind, called her out on the reunion special for cheating on him with his friend while pregnant with Aubree, and even accused her of having sex with her his brother in the past.
'Teen Mom' Chelsea Houska didn't cheat on Adam Lind say pal
Now, a friend of Chelsea's says Adam was lying to Dr. Drew.  "Chelsea didn't cheat on Adam with his friend. Adam left Chelsea, and she started dating a mutual friend who was a really nice guy. She wasn't sleeping around or trying to hurt Adam like he claims. It's pathetic he has to bring up things that happened five years ago to try to prove a point," the insider told Radar Online.
Chelsea Houska tweets then deletes
Meanwhile, Chelsea Houska spoke out via Twitter after the "Teen Mom 2" reunion, calling out haters and asking them what they would do if their sex life was made public on television, before deleting the tweets.
What are your thoughts on "Teen Mom" star Adam Lind allegedly lying about Chelsea Houska cheating on him? Tweet us @OMGNewsDaily or leave a comment below.