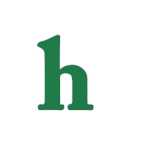 "Teen Mom 2" star Chelsea Houska is demanding a more strict custody agreement after her ex-boyfriend Adam Lind has been arrested yet again.
'Teen Mom' Chelsea Houska wants more strict custody agreement
Chelsea and Adam have always had a rocky relationship, but Lind has become known as a bad boy and has been arrested multiple times, mostly for DUI and other driving offenses.
"Chelsea hasn't talked to Adam since he got released from jail. Chelsea and Adam are going to have to go back to the lawyers and stuff for sure to figure out a new agreement, but she is going to set up a meeting within the next week or so," an insider revealed.
Meanwhile, Adam Lind is still dealing with another recent arrest after he caused a seriously, nearly fatal, car accident involving an elderly couple.
Do you think "Teen Mom" Chelsea Houska should have a more strict custody agreement with Adam Lind? Tweet us @OMGNewsDaily or leave a comment below.