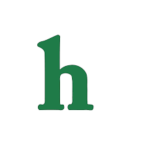 "Teen Mom" star Amber Portwood will appear on "The Maury Show" and mentor teenage girls headed down a dark path, much like Amber in the past.
'Teen Mom' Amber Portwood to appear on 'The Maury Show'
"On this special episode of 'Maury,' four teenage girls determined to destroy their lives. See how their behavior, dangerous sexual lifestyles, alcohol and drug use is tearing their families apart! Maury gives these teens a hardcore reality check and helps these families confront their wild and out of control teenage daughters!" the show reveals.
So, where does "Teen Mom" Amber Portwood come in? Well, since being released from prison last year, it's been Amber's goal to help others who are in a similar situation that she was in the past.
Amber's a changed woman and wants to help
Prison really changed Amber, who says it's always a struggle to stay clean and sober, but that she learned the tools to deal with her anger and emotions while behind bars.
The "Teen Mom" stars' new dream is to open a rehab center where she can help others the way someone helped her.
Check out a promo for Amber Portwood on "Maury" below. What do you think about the "Teen Mom" appearing on the show? Tweet us @OMGNewsDaily or leave a comment below.