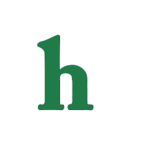 "Teen Mom 2" fans have watched Chelsea Houska's baby daddy, Adam Lind, as he's been arrested countless times, jumped from relationship to relationship, and welcomed two daughters with two different women, neither of whom he's currently in a relationship with.
'Teen Mom 2' star Adam Lind got a third girl pregnant?
Now, new reports claim that the bad boy of "Teen Mom 2" could have yet another baby on the way, and with a different woman.
According to Radar Online, Adam Lind may have gotten a girl named Wendy pregnant. Sources reveal that Wendy is claiming the "Teen Mom" dad, who is currently behind bars, has gotten her pregnant as well.
"Wendy is now claiming that she is pregnant with Adam's kid," a pal close to Adam Lind told the site. "And Wendy's younger sister has been going around telling people that Wendy is carrying Adam's child."
However, Wendy may not be telling the truth. It's possible that the "Teen Mom 2" star isn't expecting a third child, as friends say that Wendy could be making it all up for her "five minutes of fame."
The source claims that Adam Lind is a huge player, and that he is always hooking up with multiple girls during the same time period.
'Teen Mom 2' dad Adam Lind's crazy sex life
"When Adam was trying to work things out with Taylor, he was hooking up with Wendy," the pal said. "He was also hooking up with like four to five other girls at one time. This was in June 2014."
"Teen Mom 2" fans knew that Adam Lind was bad news, but this is just crazy. It seems if Adam doesn't stop being so wild and careless Chelsea Houska's daughter Aubree and Taylor Halbur's daughter Paislee are sure to have more siblings, and soon.
To make matters worse, Adam Lind has no idea about all the baby drama. Adam has been in jail for just one of his countless crimes, and hasn't heard that Wendy says she's pregnant with his baby.
"Adam wouldn't be able to handle having a 3rd kid," the insider continued. "He couldn't make it work with Taylor and Chelsea — and Wendy was just a fling. So I don't know why he would want to make it work with her. He doesn't like Wendy at all."
It looks like the "Teen Mom 2" drama just got even more real, and if Adam Lind is expecting a third child, Chelsea Houska is likely to go crazy with the fact that her baby daddy is being so irresponsible, and inconsiderate to her and their daughter Aubree.
What do you think about "Teen Mom 2" dad Adam Lind possibly having a third child? Tweet us @OMGNewsDaily or leave a comment below.