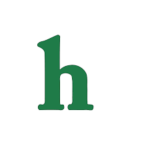 "Teen Mom 2" is back on Tuesday, and it's a very special episode. Kailyn Lowry-Marroquin brings home her baby son, Lincoln.
'Teen Mom 2' sneak peek: Kailyn brings home baby Lincoln
In the newly released sneak peek Kail and Javi talk about how their lives will change now that they have two children to look after.
Kail also reveals that her mom, who promised to be there for her, isn't sober like she thought and was drunk texting and calling her.
Kailyn tears up as she's disappointed in her mother yet again, and realizes that Isaac has fallen asleep in her arms, which he hasn't done since he was a baby.
Although Kailyn lacks family, she has made a good life for herself, and has two beautiful sons, which she should be proud of.
In addition, she's got Javi, who the fans are in love with. She seems like a pretty lucky girl to us!
Check out the sneak peek below. Are you a 'Teen Mom' fan? Tweet us @OMGNewsDaily or leave a comment below.