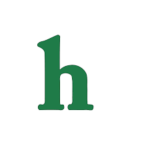 Taylor Swift is one of the hottest acts in music, and has been for years. She shows no signs of slowing down, and is on track to be one of the biggest artists ever, that is if her parents don't ruin it for her.
Taylor Swift parents controlling her career
Taylor's mom and dad are reportedly said to be throwing a wrench in the singer's career with their diva like demands and attitudes.
Taylor Swift's parents, Andrea and Scott Swift, have been accused of becoming "difficult and controlling stage parents," who assume total power over Taylor's career, and make things even more awkward because they are separated, and at time refuse to be in the same room together.
Is it time for Taylor to take control?
Swift's parents have allegedly edged out senior staff members at their company, as well as agents, and other execs who have aided Taylor in her career.
"Taylor's parents are incredibly difficult to deal with. Their expectations are enormous, and they are very hard to please. They want to pay as little as possible and treat people like s - - t, because they think those people are lucky to have the chance to work with a superstar like Taylor," a source said.
If things were really that bad for Taylor Swift you'd think she'd be writing songs about it, right? Or will her parents not let her?
What do you think about Taylor Swift's super controlling parents? Tweet us @OMGNewsDaily or leave a comment below.