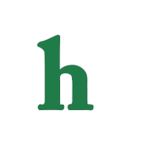 Taylor Swift plastic surgery rumors mount
Taylor Swift's look at the CMA's have left fans wondering if the country cutie has undergone some form of plastic surgery recently.
On Sunday night Taylor Swift arrived at the 49th Annual Academy of Country Music Awards in Vegas looking noticeably different than usual.
Swift's appearance immediately had fans questioning if she had recently undergone some sort of plastic surgery procedures.
One TSwift fan stated "She looks like a China Doll."
"She used to look so fresh-faced and real, but her face didn't seem to move! It was so smooth, not a blemish in sight!
Taylor Swift's look at the CMAs surgery or makeup?
Right now it is purely speculation that Taylor has undergone any type of plastic surgery or Botox treatments. Other fans tend to believe that it was just a simple case of make up illusion.
As previously reported, Taylor Swift has yet to me her Mr. Right,and it is not for lack of trying either.
Those on the Swift's business team have revealed that they are constantly trying to set her up on dates, and it is tiring.
Sources state that Taylor Swift has a "strange" personality that scares men away, and that they are urging Swift to take a break from dating, mainly because they feel right now she is a man repeller.
Could it be that Taylor  is just trying some new looks in hopes of attracting some new men into her life?
Sure, she is still very young and has not quite found her balance between being a girl and a woman.
"All girls and women go through stages where they get moody and broody and change up their looks with hairstyles, colors and makeup. It is part of the growing process," claimed another  Swift fan.
Did she have plastic surgery, most likely not.
Taylor Swift seems to be a very person, so until it is known 100 percent for sure, we are just going to have to chalk this one to speculation and the magic of makeup.
Does this mean Taylor Swift will never have plastic surgery in the future? No, she is a celebrity after all.
What do you think about Taylor swift's look at the CMA's?