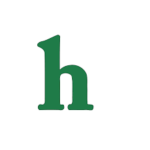 Taylor Swift's thin frame is reportedly under fire from fans. The "Red" singer has seemingly dropped some weight, and is worrying some fans.
Taylor Swift weight loss worrying fans
"Taylor Swift is getting way too skinny," one fans wrote via Twitter. "I hope you're not starving yourself to keep your waist skinny," another fan added, saying "eat McDonalds, girl!"
Nutritionist Melanie McGrice weighed in on Taylor Swift's weight loss. "Taylor still appears to be within her healthy weight range, however she is right on the lower end of the scale now. I wouldn't want to see her losing anymore weight," she said.
Swift has been seen working out nearly every day at the Tracy Anderson gym, where the trainer to the stars encourages her clients to stick to a strict diet for at least a 3 month period.
However, Dr. Susan Mitchell says the singer should be aware that fans may try to mimic her thin frame.
Doctor weighs in on Taylor's thin frame
"Many young women want to emulate celebrities and try to look like them even when their body shape is not meant to. Society … sends a message that you are not cool unless you look a certain way: very thin," she told Radar Online.
"You'll be shocked. From not wanting their thighs to touch to the 'nap diet', many young women become so obsessed with their weight and looks that it ultimately leads to disordered eating of some type which can then affect their bodies and health for years to come," Dr. Mitchell added.
What do you think of Taylor Swift's weight loss and thin frame? Is she too skinny? Tweet us @OMGNewsDaily or leave a comment below.