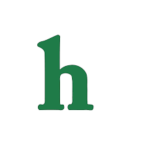 Taylor Swift has opened up to fans about why she is "not dating" anyone right now, and the answer is simple enough according to the "Shake It Off" hit maker, she is just not looking for a guy or a relationship at this time in her life.
Taylor Swift not interested in dating right now
 Taylor Swift stated during a recent interview,"Dating or finding someone is the last thing on my mind, because I can't picture how it could work with the way my life is," she tells the new British Vogue. "I don't know how a guy is supposed to walk next to his girlfriend when there are 20 men with cameras, and he can't protect his girlfriend because that's the life she chose."
Who is strong enough to be Taylor Swift's next man?
It would be tough to be Taylor Swift's guy for sure, not to mention being in the limelight all the time as Taylor's love, there is the odds that you could also end up he subject of one of her next hit songs according to a few of her exes, Harry Styles, and Joe Jonas to name off a couple!
Taylor Swift's latest album, "1989" is set to hit stores on October 27, 2014, with millions of TSwift fans anxiously awaiting to hear ore o Taylor Swift's ne music sound.
"This time around I've chosen the brave and bold way of going about things," Swift tells the magazine. "Because with this album I've completely changed the sound of everything I've done until now. So it's interesting to not be afraid of that."
From where we all sit it sounds interesting for Taylor Swift to even use the word afraid, something tells us that young woman will always remain "Fearless."
Are you looking forward to getting Taylor Swift's new "1989" CD?