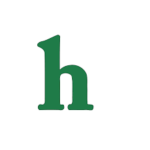 Taylor Swift has pulled all of her albums news "1989" and all of the old from Spotify the music streaming service according to various news reports.
Taylor Swift not allowing her albums to stream on Spotify
 Taylor Swift fans can forget about listening to their favorite pop singer's music on the music streaming service Spotify at least for now. The news was officially confirmed by Spotify, and a Spotify spokesperson who has revealed that since artists do not make as much money when they allow their music on Spotify as they do when they sell full digital albums on services such a ITunes.
The streaming service revealed last year that it pays artists an average of less than a penny per play. Taylor Swift is all against music stating in op-ed for The Wall Street Journal that "piracy, file sharing and streaming has shrunk the sales of paid album sales drastically." Spotify however has been making a plea to change Taylor's mind about pulling all of her albums. The site released the following statement on Monday, November 3rd to their website:
We love Taylor Swift, and our more than 40 million users love her even more – nearly 16 million of them have played her songs in the last 30 days, and she's on over 19 million playlists.
We hope she'll change her mind and join us in building a new music economy that works for everyone. We believe fans should be able to listen to music wherever and whenever they want, and that artists have an absolute right to be paid for their work and protected from piracy. That's why we pay nearly 70% of our revenue back to the music community.
This is not the first time Taylor Swift has refused the music streaming Service, in 2012 T-Swift refused to release her album "Red" on Spotify, but changed her mind a few months later.
Taylor Swift announces 2015 world tour
On a higher note Taylor Swift also announced her upcoming tour plans.The world tour for Taylor's latest album, "1989," will officially begin on May 20, 2015 in Bossier City, La.,continuing on through North America and Europe over the summer and fall before going to Australia in December.
Taylor Swift also reveals that her opening acts will include Vance Joy and Shawn Mendes. Are you planning on seeing Taylor Swift's new tour in 2015,and what do you think about her Spotify decision?