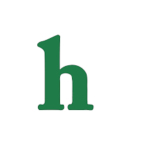 Taylor Swift is one who usually takes out her pain and frustration in the lyrics of her songs, but recently Taylor opened up to a small group of fans about what it's like to date in the public eye.
Taylor Swift Dishes on Harry Styles Relationship
Taylor Swift has been romantically linked to stars like Jake Gyllenhaal, Harry Styles, John Mayer, Taylor Lautner, Joe Jonas, and many more, and always seems to come out of the bad relationships and break ups as the winner with hit songs and huge tours.
However, during a super exclusive event where a small group of fans got to hang out with Taylor Swift in her LA home and listen to her new album "1989" before everyone else, Tay revealed the actual pain of her past romances, namely her split with One Direction member, Harry Styles.
Taylor Opens Up About Harry Styles Break Up
"She described it like trying to build a fire out of two twigs and everyone is yelling at the fire, "I hate your fire," and blowing out the sparks," one person who attended the private event dished.
Of course Taylor Swift's split with Harry Styles was big news as the couple allegedly called it quits while on vacation together after Harry reportedly cheated on his girlfriend of 2 months, and was photographed in a hot tub full of girls during the trip.
The couple known as "Haylor" didn't last long, but Taylor Swift's songs about Harry Styles and the rest of her ex-boyfriends will live on forever as anthems for jilted women everyone who just want to let it out all and blame their break ups on their scummy former boyfriends. (Hey, isn't that every girls right?)
What do you think about Taylor Swift's heartbreak confession about Harry Styles? Tweet us @OMGNewsDaily or leave a comment below.