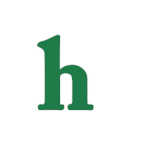 Taylor Swift is finally tired of trying to help Selena Gomez after her most recent reunion with on again, off again bad boy boyfriend, Justin Bieber.
Taylor Swift fed up with Selena Gomez and Justin Bieber
"Taylor is completely baffled that Selena has yet again taken Justin back. She thinks that Selena is a lost soul and nothing will make her realize how bad Justin is until she no longer has a career. Taylor is convinced that this relationship has and will ruin her health and life but she is finished with trying to help, she feels like she has tried enough and it hasn't worked," a source dished.
Taylor and Selena's friendship over?
It's sad to see that Selena Gomez's relationship with Justin Bieber is tearing apart her friendship with Taylor Swift. However, many fans have sided with Taylor and are also sick of Selena's rocky relationship with Justin, as it seems that the couple love each other, but just have too many issues.
What do you think about Taylor Swift being "done" helping Selena Gomez after she reunited with Justin Bieber again? Tweet us @OMGNewsDaily or leave a comment below.