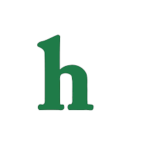 Taylor Swift is reportedly begging her best friend, Selena Gomez, to move to New York City with her and basically get away from Justin Bieber.
Taylor Swift begging Selena Gomez to move to NYC
Now Taylor Swift is trying to convince Selena Gomez that a change of scenery will do her good, which is probably true.
"I'd love to spend time in New York," Selena Gomez revealed. "I've always said that I want to have a love affair and live there. Taylor has been begging me to live there. She's like, 'It's the best decision I've ever made!' Everyone always says I'm more New York when they meet me so maybe it would be good for me. I don't spend enough time there."
We can just see Taylor and Selena strolling around NYC looking gorgeous, living closely, or even together, and doing all the things that best friends do, which Swift absolutely loves.
Why Taylor Swift and Selena Gomez need a reality show
It seems that if this move does happen it would be the perfect opportunity for a Taylor Swift and Selena Gomez reality show. How fun would that be to watch?
While the timing and opportunity would seemingly be right, it doesn't seem likely for the besties to want to film all their private moments for the world to see. They love lives are way too juicy and interesting, which is exactly why fans would totally tune in every week to see what the girls were up to.
They could be the modern day Paris and Nicole, only brighter, younger, and more relatable! While it's not likely that Taylor Swift and Selena Gomez would want to do a reality show, the pair moving to NYC together would be a great storyline, and fans would most definitely tune in to see it. (Just something to think about girls.)
Do you think Selena Gomez should move to NYC with Taylor Swift? Tweet us @OMGNewsDaily or leave a comment below.