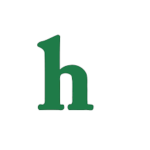 Taylor Swift and Barbara Walters recently sat down together for an interview which will air during "Barbara Walters Most Fascinating People of 2014" on Dec. 14.
Taylor Swift, Barbara Walters talk drinking, boys, and reputation
During the interview Taylor Swift tells Barbara Walters that her good reputation is important to her, but that she is 25-years-old, and does drink occasionally, Us Weekly reports.
When Walters pointed out that Taylor has been considered a good girl by not drinking and smoking Swift quickly interjected that she's not a perfect angel.
"I mean, I do drink, I am 25. So it's not like, I mean… Yeah, I was at a Knicks game and I had a beer and everybody was like, 'Ohhh!' I was like, 'Tsk.'"
However, Taylor added that she is a responsible drinker, and that she waited until she was of legal age before consuming any alcohol.
Taylor Swift's good girl image still intact
"I did wait until I was 21 to drink," the 'Blank Space' singer explained. "I was so paranoid about getting in trouble or setting the wrong example or sending the wrong message."
"I put every one of my actions through a filter before I do them because that's the way my life is," Swift continued. "That the reality… If I do something reckless or thoughtless or careless, or I treat someone badly, that doesn't just affect me; it affects that person. Then, if that story gets out, or some 10-year-old sees that I did that in a news article… my actions do have ripples."
Taylor Swift and Barbara Walters obviously tackle a lot of issues that affect Taylor's daily life, and the fact that she'll be dishing personal details on her reputation, as well as her dating life, which she says isn't an issue right now since she's too busy for a man, and her family it looks like this is set to be an awesome interview.
What do you think about Taylor Swift's comments to Barbara Walters? Tweet us @OMGNewsDaily or leave a comment below.