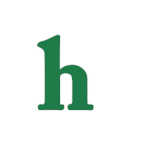 Best gal pals reunited
Taylor Swift and Selena Gomez  have ended their feud.
The two pop singers appear to have settled their differences for the time being, and and back to being best gal pals.
The two young women mended their broken fences, posed for pictures, and were spotted dancing and having a great time together at the Met Gala.
Selena Gomez and Taylor Swift as previously reported, had a falling out over Taylor's total dislike for Justin Bieber and the influence he has had on Selena.
Selena posted this video with the caption: "sometimes you wanna just be you with someone who knows all your secrets"
BFFs forever Taylor and Selena pals again
On the other side of the country Justin Bieber is letting no dust gather on him.
The Biebs has been reportedly having quite the time recently hanging out with both Kendall and Kylie Jenner, and a new gal pal, model Yovanna Ventura.
How long do you think it will be before Selena Gomez and Justin Bieber are back on again, and Selena and Taylor Swift take another friendship break?