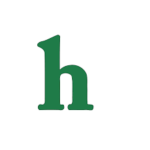 Taylor Swift and Katy Perry hate each other? Rumors are flying that Taylor and Katy are Hollywood's latest celebrities engaged in a huge feud.
Taylor Swift and Katy Perry feud rumors heat up
It all started on Monday when Taylor Swift revealed that her new song "Bad Blood" was about a girl who has become her actual enemy, and the Katy Perry rumors began to fly.
"For years, I was never sure if we were friends or not. She would come up to me at awards shows and say something and walk away, and I would think, 'Are we friends, or did she just give me the harshest insult of my life?'" Taylor Swift said. "[Then last year] she did something so horrible. I was like, 'Oh, we're just straight-up enemies.' And it wasn't even about a guy!"
Taylor and Katy have 'Bad Blood?'
Taylor Swift also revealed that her "enemy" even tried to sabotage her tour by attempting to steal dancers and others right from under her, Us Weekly reports.
Meanwhile, all Katy Perry had to say was "Watch out for the Regina George in sheep's clothing," making a "Mean Girls" reference via Twitter.
However, Taylor Swift has also been rumored to have written "Bad Blood" about Miley Cyrus or Demi Lovato, but she'll likely never tell. However, check Taylor's liner notes when her new album "1989" is released, as she loves to hide clues there!
Do you think Taylor Swift and Katy Perry are feuding? Tweet us @OMGNewsDaily or leave a comment below.