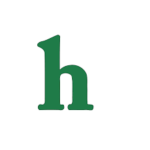 Taylor Swift and "The Fault In Our Stars" actor Ansel Elgort were spotted getting close at the American Music Awards on Sunday night, and the two now have everyone talking about a possible new romance between them.
Taylor Swift and Ansel Elgort Holywood's next hot couple?
While the AMAs wasn't Taylor Swift and Ansel Elgort's first meeting, it was the first time fans got excited about the possibility of them dating, and even took it upon themselves to nickname the pair "Tansel."
Swift had a huge night on Sunday winning the first ever Dick Clark Award for excellence as well as opened the show with the first live performance of her new hit single, "Blank Space."
Swift and Elgort were photographed together at the AMAs just hours after attending "Modern Family" star Sarah Hyland's birthday party, where they were seen hanging out together.
Taylor's new man?
Could Taylor Swift and Ansel Elgort really be in the early stages of a Hollywood romance? Fans are hoping that they are, but Taylor's recently revealed that she's sworn off men for awhile, and is getting ready to head out on her huge "1989" tour. So, could it work?
We'll be watching for more "Tansel" sightings, and keep you updated on the latest news about this possible couple. We can already image the songs that could be written about the romance.
What do you think about the possibility of Taylor Swift dating "The Fault In Our Stars" hunk Ansel Elgort? Tweet us @OMGNewsDaily or leave a comment below.