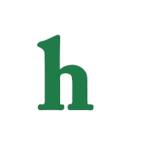 "Twilight" actor Taylor Lautner was spotted out at not one, but two West Hollywood gay bars over the weekend, and it has fans talking.
Taylor Lautner spotted partying at Hollywood gay bars
According to Radar Online, Taylor Lautner hit the town on Dec. 4 and was spotted out at The Abbey, Hollywood's hottest gay bar with model Murray Swanby, who is opening gay.
Swanby shared a photo of himself with Lautner on his Instagram page along with the caption, "Ugh @official_taylorlautner #taylorlautner.. I've never been more #attracted to someone in my life…"
While this could look to many like Taylor Lautner is gay and having a great time at the gay bar, in his use of hashtags Murray Swanby wrote, #HotStraightGuy.
While Taylor's appearances at gay bar The Abbey and then Mother Lode, which is "Real Housewives" star Lisa Vanderpump sang karaoke to the crowd the same night, might look like Lautner is Hollywood's latest hot gay actor, it doesn't add up.
Taylor Lautner has been linked to many gorgeous women including Taylor Swift and Lily Collins, was it all a lie, or was Taylor just at the gay bars with some friends, who could possibly be gay?
Taylor had a blast
Either way, sources reveal that Lautner was having a blast during his weekend out on the town.
"Taylor only stayed at Mother Lode for a half-hour, but seemed to be having a blast! It is a fun gay bar with super strong drinks and he was in the back with two friends who looked to be very close by their interactions."
"Taylor was definitely trying to be incognito it looked like, but everyone there was staring at him," the source says. "I think he left because people kept asking him for photos with him and he declined."
What do you make of Taylor Lautner partying at two gay bars? Tweet us @OMGNewsDaily or leave a comment below.