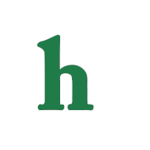 Taryn Manning arrest charges have been dropped according to the "Orange is the New Black" star Taryn Manning's attorney Stacey Richman.
Social media sites reported on Wednesday that the "OITNB" cast member Taryn Manning had been arrested for making criminal threats against former friend Jeanine Heller.
TMZ stated that they were told that Manning had been ordered to stay away from Heller after the former friends were involved in a previous domestic dispute.
The celebrity news site reported that Manning was in violation of the restraining order after she allegedly made contact and threatened to kill Heller via text and social media accounts
On Wednesday Taryn Manning's lawyer released a statement revealing that Manning's arrest had been voided and that the allegations were false.
Richman also stated,
Ms. Manning is a law abiding person who has respect for the law and the privilege of her profession. The fact that there are no criminal charges against Ms. Manning with regard to the purported allegations against her is a clear demonstration of her innocence.
Ms. Manning will as always maintain the high road. She wishes no contact from Ms. Heller and has had to spend great sums to hire security for her protection.
Taryn Manning is best known currently for her role on the Netflix hit "Orange is the New Black" and as Cherry on the first two seasons of "Sons of Anarchy."
Taryn Manning snapped at TMZ tweeting "Oh! That's what happened huh? Id say get the ALL the facts correct before any posting @TMZ or tell the whole story. Let's get it right!"
So it appears that the only time you will be seeing Taryn Manning in prison orange in the near future will be on Netflix. Season 3 of "Orange is the New Black" is set to air in 2015.