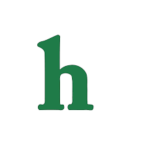 "7th Heaven" star Stephen Collins had police rush to his home on Wednesday after a report that the actor had committed suicide had been faked.
Stephen Collins suicide report checked out by cops
Collins, made headlines yesterday after a shocking and disturbing audio tape of him confession to child molestation was released to TMZ, and fans were immediately outraged by his words.
"The officers walked into the house, it was empty," a spokesman for West Valley Police Department told Us Weekly. "No one was home and there was no evidence of any shooting or gunshot, nothing happened."
However, Stephen Collins name and reputation have taken a huge hit, and may never recover from the contents of that audio tape.
7th Heaven star Stephen Collins admits to child molestation
Since the tape was released re-runs of "7th Heaven" have been pulled from television, and Collins has been fired from his role in the Mark Wahlberg and Seth MacFarlane film, "Ted 2."
Police are also investigating the "7th Heaven" star for child molestation after the audio taped confession, which was reportedly a conversation between Stephen Collins, his soon to be ex-wife, and a therapist.
Collins admitted to exposing himself to three minor girls around the ages of 10, 11, and 12, and that in one incidence there was touching, instigated by Stephen Collins.
This is likely just the tip of the iceberg for Stephen Collins, who has shocked and stunned so many of his fans, and raised a lot of questions about other children he's worked with on "7th Heaven" and his other projects.
What do you think about the fake Stephen Collins suicide report? Tweet us @OMGNewsDaily or leave a comment below.