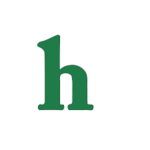 Stephen Baldwin arrested again
Stephen Baldwin has been arrested in Manhattan early Friday morning for driving with a suspended license.
Police reports reveal that Stephen Baldwin was stopped around 7:00 a.m. this morning in the Sugar Hill neighborhood.
Stephen was taken in to a nearby police station when officers discovered he has an expired Texas registration and suspended license.
This is Stephen Baldwin's second arrest for driving with a suspended license in the past two-years, in 2012 he was arrested after making an illegal U-turn.
Reality TV icon Stephen Baldwin behind bars
Baldwin is best known for his role in the hit drama Unusual Suspects, and on reality television shows including reality shows, such as Celebrity Big Brother 2010 and Celebrity Apprentice.
When he is not acting, Stephen is known for being the youngest of the Baldwin brothers.
He is also well known for his outspoken Christian evangelism and for continual and ongoing legal troubles including criminal charges for income tax evasion.
Are you surprised to hear that Stephen Baldwin was arrested again?